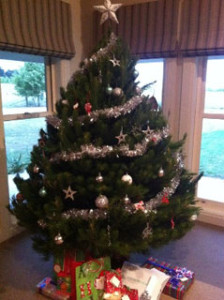 Let us help you with that! We'll be open on selected dates in December with real, full, fresh pine Christmas trees, ready for you to take home, decorate and enjoy!
Classic Christmas Trees $70 up to 6.5ft/approx 2m tall
Large Christmas Trees $80 over 6.5ft/approx 2m tall
» Location Map & Driving Directions
Our Christmas tree drive is a major volunteer-run fundraiser for our club each year. When you buy a Rotary Christmas tree, you are helping to support education, health and other local and international community projects.